When thinking about fostering a dog there are many things that you must take into consideration. Preparing your home for a pet can be a lot of work as well as ensuring that the health of the pet fits with your best interests. Another aspect to think about is that most dog fostering programs are short term. Be sure that you will be prepared to let go of the pet when the time comes.
Preparing your Home for your Foster Dog
When preparing your home for a foster dog you need to have space to separate your personal dogs from foster dogs. A space without carpet is preferable. You will also need to prepare for cleanup and damages. The more that you can prepare, the more that you can prevent damages.
Your foster dog will likely need to see a veterinarian at some point in their stay with you. Check with the rescue to learn which veterinarian that they work with, most rescues work solely with one veterinary office that work with them at a reduced or no cost. With that being said, you must be able to get to the veterinary office quickly in the case of an emergency. Knowing the signs of illness in dogs is very important. Catching any sicknesses early and making an appointment to see the vet can be vital in preventing serious illnesses.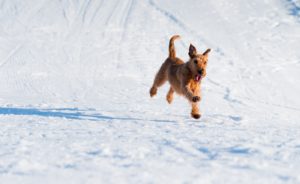 Emotional attachment to a foster dog can be a difficult thing to deal with. Sometimes foster dogs may be with you for months, but you need to remember that the pet is with you temporarily. You must also be able to remind friends that this dog is not your dog to adopt out. Although, they can go through the rescue organization to submit an application for adoption.
Questions to Ask
Some things that you may want to know
Length of adoption
Who pays for medical bills
Who pays for supplies (food, leash, collar)
Attendance requirements at adoption events
Can you adopt the dog if you choose
The decision to foster can often be a difficult one, but it can be a very rewarding experience knowing that you did your part in rescuing a dog. When making the decision it is a good idea to take into consideration all aspects of protecting your current dogs, your home and being able to protect the foster dog from illnesses or injuries, as well as knowing what to do in those instances if or when they happen.
For more information on fostering a dog for New Leash on Life, please visit our Foster page and complete an application.
For further information on fostering a pet please see these reference websites.
https://www.petfinder.com/animal-shelters-and-rescues/fostering-dogs/20-questions-before-you-foster-dogs/
---